Kitchen extractors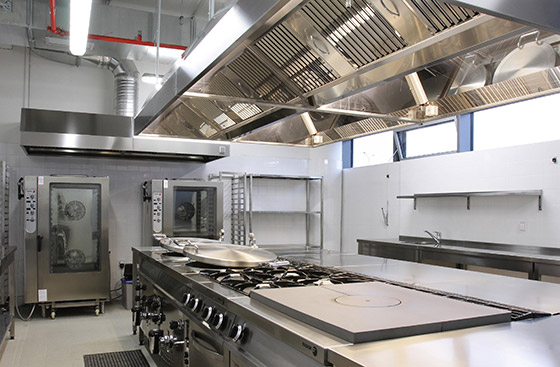 AKORO kitchen extractors are used in a wide range of gastronomical operations such as in school and staff canteens, hotels, restaurants, residential elderly care facilities, guest houses, snack bars, fast food restaurants, etc. They have also proved successful in industrial operations where it is necessary to ventilate the fumes of chemicals or dust. AKORO kitchen extractors are delivered to both reconstructed existing operations and new buildings.
Kitchen facilities and equipment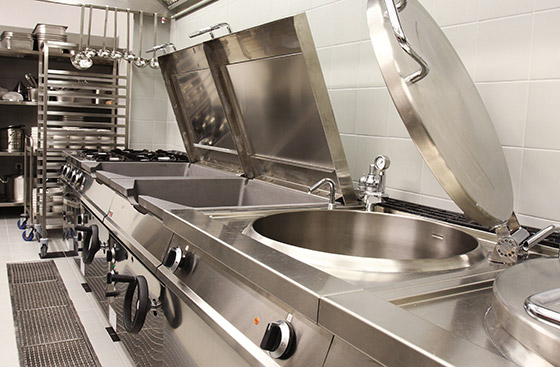 We supply kitchen facilities and equipment ranging from individual pieces of furniture to complete kitchen facilities and equipment including appliances. Our production portfolio includes a wide range of stainless steel furniture – workbenches, washing tables, kitchen counters, wall shelves, stock shelves, tube storage containers for plates, steam tables, water baths etc. Apart from passive kitchen components we are also able to supply professional appliances and equipment – dishwashers, convection ovens, ovens, frying pans, deep fryers...
Serving counters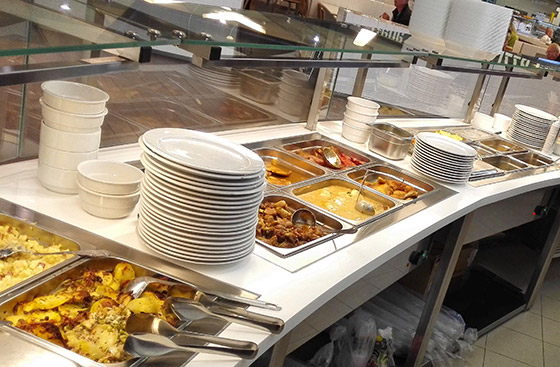 We implement all-inclusive delivery of serving counters to various types of dining operations. As the final customer comes into contact with these establishments, apart from high quality of processing the serving counters are subject to strict modern design demands as well. Therefore we cooperate with architecture studios during the planning and realization process. AKORO serving counters are prominent features of snack bars and fast food restaurants in shopping centres everywhere in the republic. They are also applied in staff and school canteens where they fulfil entirely functional units together with the modern design of the buildings.
Interior components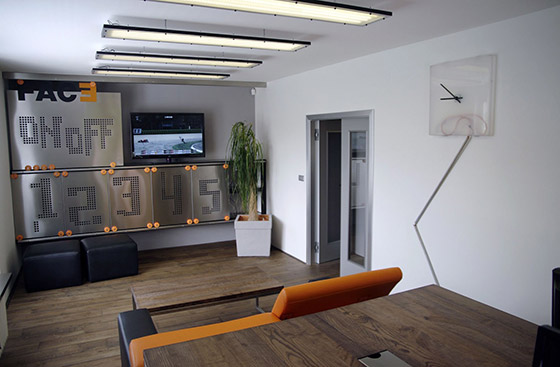 We welcome the challenge of taking on various orders to manufacture and assemble more or less standard components and complements in stainless steel implementation (for instance kitchen counters, workbenches, shelves, coat-stands, brackets, pedestals, handrails, lining elements, atypical adjustments of mirrors, pictures). As a rule, these orders are always turnkey projects and we emphasize maximum craft mastering and aesthetically pure design.
About us
AKORO Ltd. is an entirely Czech manufacturing and supply company established in the year 2008. The trade potential of the brand is determined by more than twenty years of rich experience in processing stainless steel material and in management of realizations of orders in various positions in the field.
We implement orders on the basis of our own projects, in cooperation with design studios but also in accordance with our own ideas and in compliance with orders of our trading partners and final customers. Naturally, consulting, technical drawings and visualizations are part of the preparation of the orders.
Akoro, spol. s r. o.
Business address
Chudenická 1059/30
102 00, Prague 15
Czech Republic
www.akoro.cz
info@akoro.cz
DIČ: CZ28372751
The company is registered at the Municipal Court of Law in Prague, section C, Number 136916
Business premises
Podnikatelská 586
190 11, Praha 9 - Běchovice
Czech Republic